Talking openly about love, sex and relationships is deeply taboo in Egypt. Love Matters Arabic has managed to negotiate this tricky landscape and achieve remarkable results by correctly tapping into a need – "people want the knowledge".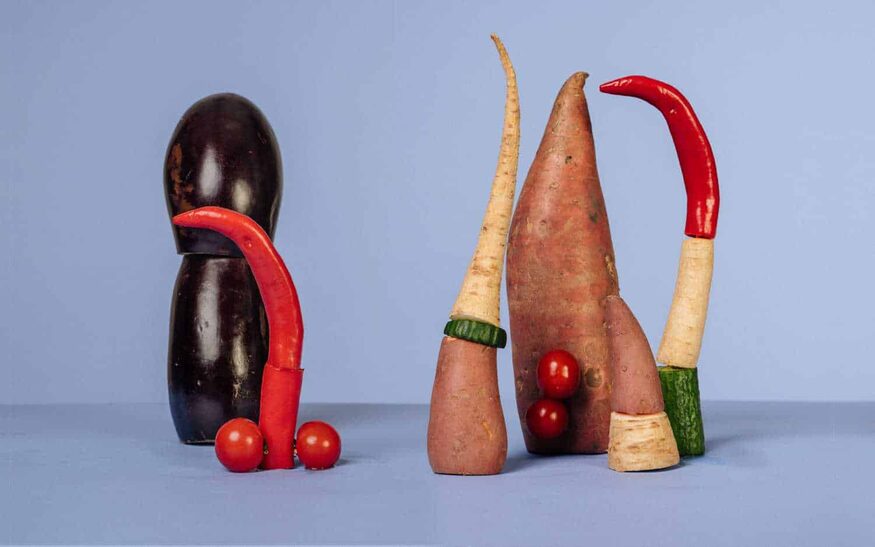 Love Matters Arabic began in 2014 as the first platform in the Arabic language that provided a safe virtual space where young people could engage on subjects related to love, sex and relationships. Backed by RNW Media, the platform currently has 4.9 million online users, nearly a million Facebook followers and over 30 million YouTube views.
Recently, the team set their sights on increasing their audience on Twitter and Instagram and the results have been phenomenal. Over the second and third quarter of 2018, the number of Twitter followers increased by 113% – from 21,000 to 44,716. In the same time period, the number of Instagram followers rose 520% – from 1,874 to 11,612.
Short and sharp
With a background in journalism and PR, May El-Hosseiny, has been social media editor since April 2018 after previously being a writer and discussion board moderator for Love Matters. She attributes recent successes to a number of factors. "There are the technical advances. Twitter Moments was crucial in increasing our follower base. Twitter Media Studio allows us to post natively so now our mobile users don't have to click through to an external link – giving our video material a lot more exposure. But what it's really about is to deliver short and to-the-point messages – backed by juicy articles."
Indeed, most of the top tweets during the last six months were infographics specially designed for social media based on content found on the website. An infographic explaining female genitals was particularly popular – bringing in 10,000 new followers in just one night.
Love Matters also does online surveys to gage what subjects might appeal to their audience. "I was really surprised recently to find out from one survey that many people had never heard of emergency contraception – that there was something you can do after sex," says El-Hosseiny. "So we posted these results and made it part of a larger campaign – backed by an animation that went viral." The animation was unique for the country: it featured an egg and a group of swimming sperm talking in Egyptian dialect.
Navigating restriction
This past summer, Egypt's parliament passed a law that will give the state increased power to penalise and/or block social media channels. Once the law is passed, social media accounts and blogs with over 5000 followers will have to abide by the same laws as media outlets – making them vulnerable for prosecution for "publishing false news" or "incitement to break the law".
Supporters claim the law is a way to safeguard freedom of expression. However, critics – including Amnesty International – see the vaguely expressed laws as a way to control both dissent and social media. Over the past year, hundreds of websites have already been blocked, and the country currently ranks 161 out of 180 nations in the Press Freedom Index.
El-Hosseiny isn't sure how these new laws will affect Love Matters. "We always have to be careful with certain subjects in Egypt – for example, sexual orientation. Abortion is another red line: while we have information on the website, we don't push it on social media. And the related stories we do cover, for example about a woman who was raped and how her and her baby were stigmatized, are presented without any extra comment."
Getting engagement from being engaged
RNW Media projects are notable for applying persuasive storytelling techniques to shed light – and promote acceptance and behavioral change – around sensitive subjects.
El-Hosseiny sees her background as content creator as a valuable asset as social media editor by helping her cut down longer stories into their essence for social media. "Most young people access the internet via their mobiles. So it's sometimes difficult for them to read full articles and see long content pieces. So I break down the info we have into tips or short explanations – and match these with mini visuals. This sparks lots of engagement."
And when El-Hosseiny responds to this engagement with her own, she sometimes witnesses change in real-time. "During a recent campaign on contraceptive use and family planning, someone posted how condoms prevents pleasure. So I answered that condoms actually prevent unwanted pregnancies and sexually transmitted infections. He answered that he only had one partner and besides he would notice whether he had an infection or not. I answered back: well actually, the infection could take years before it showed. Then he was ready to accept what I was saying. So in this way, change comes from being patient and answering every comment."
"I believe there's still a lot of untapped potential in making change in Egypt. It's about a lack of knowledge – and not about not wanting knowledge. Both locally and globally, a lot of effort is still needed to find creative ways to send out a convincing message. It's about speaking their language. Not to look from far away. You have to be inside their circle to see what is preventing them from making changes in their lives."
RNW