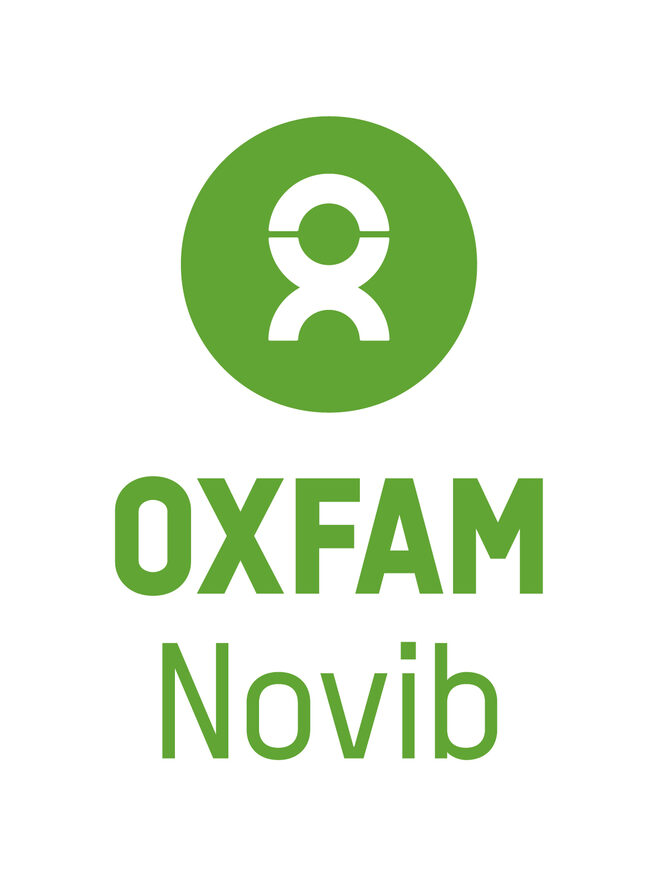 About Us
Oxfam is a global movement of people working together to end the injustice of poverty. This means that we tackle the inequality that keeps people poor. Together we save, protect and rebuild lives. When disaster strikes, we help people build better lives for themselves and for others. We take on issues like land rights, climate change and discrimination against women. And we won't stop until every person on the planet can enjoy life free from poverty.
We are an international confederation of 20 organisations (affiliates) plus the Oxfam International Secretariat, all working together with partners and local communities in the areas of humanitarian, development and campaigning, in more than 90 countries. All our work is led by our core values: Empowerment, Accountability, Inclusiveness, Courage, Solidarity and Equality.
Description of the Department
The Finance and Operations Department has the core responsibility to deliver on enabling operational services that help the organisation achieve its impact goals and ensure that it fulfils its external regulatory requirements. The department consists of four functional units (ICT and Facilities; Integrity; HR, People and Culture; Corporate Finance, Quality and Control), one expertise unit (Project and Donor Compliance) and an Executing Affiliate (EA) unit (EA Global Business Support) where business support to our EA country offices are clustered.
Purpose of Unit
The purpose of HR, People and Culture is to support, inspire and develop performance and talent management at all levels by delivering legally sound HR administration, support and advice, enabling employee engagement and driving culture evolution. The Board of Directors, management and staff members are supported and enabled throughout the Employee Life Cycle Journey to steer and develop a high standard of performance and well-being of all Oxfam staff. The unit also works closely with the Integrity unit to handle cases of misconduct, and with the EA Global Business Support Unit to provide business support to EA country offices.
Job Summary
As HR Business Partner, you serve as an advisor to management on HR-related issues in The Hague's office. Through consultation and engagement with Unit Managers, you build awareness and understanding of HR policies, and ensure that the needs of their Units are captured and addressed. You provide technical guidance to Unit Managers on HR strategic planning and discussions, annual workforce planning and talent development. You work closely with HR Specialists for technical advice and implementation on issues related to employee relations, rewards and benefits, talent management, learning and development.
Providing guidance to one HR Officer and one HR Administrator, you are responsible for the implementation of the Collective Labour Agreement (CLA) and HR policies, guidelines, practices and procedures. You ensure smooth and effective coordination and monitoring in the administration of contracts, benefits and entitlements, and other related HR administrative matters in a timely and accurate manner for staff within an assigned portfolio. By analysing, tracking and periodically reporting on workforce data and statistics, and by keeping abreast of developments in various areas of human resources, you advocate for an evidence-based approach to HR.
At Oxfam, we believe that every aspect of our work can lead to a positive outcome. If you have the same opinion, together with the ability to meet the challenges involved, this role offers scope for immense personal fulfilment as well as outstanding opportunities to develop your career.
Knowledge and Experience
An advanced university degree in human resources, public or business administration, organisational psychology, employment law, or other relevant social sciences is required.
At minimum of five (5) years of relevant and progressively responsible experience (post qualification) in human resources with a focus on learning and development is required. Experience as a HR Business Partner is an advantage.
Knowledge of Dutch labour law is required.
Fluency in English and Dutch is required.
Skills and Abilities
With a strong HR background, you have excellent organisational skills and demonstrable partnership, networking and influencing skills. You are able to communicate clearly and convincingly and you display excellent interpersonal and critical thinking skills. Having a strong attention to detail, an analytical acumen, intellectual curiosity, creativity and a proven work ethic, you are able to handle requests from multiple sources and work effectively individually as well as across teams and in a multi-cultural environment, with a focus on promoting diversity and inclusivity. With a strong commitment to Oxfam's values, you approach work with energy and a positive, constructive attitude. You remain calm when working under pressure and always work with a high degree of discretion and confidentiality.
What we Offer
For initial appointments, Oxfam Novib offers a contract of maximum one year with possibility of extension. The position is based in The Hague, The Netherlands.
Oxfam is committed to providing a fair and competitive pay and benefits package that is justifiable to our donors. The gross salary range is between € 3.245 to € 4.994 on the basis of 36 hours per week.
Benefits typically include annual pay increases, performance-related salary increases, holiday allowance, contributions to commuting costs, vacation days, parental, care and special leave, a private bicycle scheme, pension scheme, etc.
Additional Information
Only applications submitted before 31 May 2021 (midnight, CET) and through our recruitment portal will be considered. Only applicants under serious consideration for a post will be contacted.
This vacancy is posted both internally and externally at the same time, however with equal suitability, the internal candidate will be preferred.
Although we are currently working remotely, upon appointment, you will be expected to be located in the duty station and to have a valid work permit. Oxfam Novib is unable to provide visa sponsorship at this time.
Applications from qualified candidates from all gender identities, sexes, sexual orientations, races, colours, religions, cultures, abilities, etc. are encouraged.
Oxfam aims to attract a diverse mix of talented people that share our standards, values, principles, and are committed to prevent and eradicate any type of misconduct including sexual harassment, exploitation and abuse, any other type of misuse of power or lack of integrity and financial misconduct. We are committed to promoting the welfare of children, young people and adults. High priority is placed on ensuring that only those who share and demonstrate our values are recruited to work for us.
All offers of employment will be subject to satisfactory references and may be subject to appropriate screening checks, which can include criminal records and terrorism, finance checks, or integrity screenings/references relating to misconduct and disciplinary actions in prior employment.
Oxfam Novib retains the discretion to not make any appointment to this vacancy, to make an appointment at a lower grade, or to make an appointment with a modified job description.
Oxfam Novib