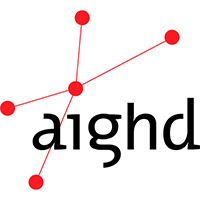 Stichting Amsterdam Institute for Global
Vacancy
Business Development Support Officer
Parttime or fulltime (32 – 40 hours per week) – based in Amsterdam
The position
The Amsterdam Institute for Global Health and Development (AIGHD) is seeking a Business Development Support Officer. We offer you an international setting with a high pace that demands a flexible, assertive and creative attitude. The Business Development Support Officer supports AIGHD and the Business Development (BD) team, headed by a Grant Acquisition and Business Development Officer, in identifying best matches of project ideas of AIGHD researchers with funding opportunities and turning project ideas into successful propositions.
Main tasks & responsibilities
Identify and communicate funding opportunities (e.g. grant calls) through internal channels such as funding flashes / internal newsletters and advise on eligibility criteria and other relevant elements
Manage and maintain a database of project proposals (in progress, submitted, lost, and won proposals)
Provide regular updates on the state of the funding opportunities and project pipeline to the Management Team and the project management team
Manage and update a database of suitable private funding prospects
Assist in acquisition activities (i.e., drafting presentations and AIGHD acquisition information)
Facilitate thematic group meetings to promote interdisciplinarity and exchange of ideas among research fellows
Serve as an information point for research activities within the organization, have a helicopter view of the different research AIGHD initiatives taking place, and connect AIGHD research fellows when relevant
Support in development of grant proposals
Support the Grant Acquisition and Business Development officer in mapping relevant stakeholders (NGO's, social enterprises, private sector) in building stronger coalitions
Requirements
Higher professional education or background, preferably in science
Relevant experience (0-2 year) in and/or demonstrated knowledge of international development, global health, or related field, with a minimum of two in business development
Understanding the process of proposal development for a wide range of donors
Language: fluent in English (mandatory) and Dutch (preferred)
Excellent organization, planning, and time management skills
Excellent written and oral communication skills
A pro-active and service-oriented attitude
Ability to multitask with ease, adapting to frequently changing priorities.
AIGHD offers
AIGHD offers a gross monthly salary between EUR 2.925 and EUR 3.072 (maximum) based on a fulltime contract, depending on your work experience and expertise.
We also offer
An excellent job opportunity in a cutting-edge working environment in global health and development.
25 holidays per year based on a fulltime workweek of 40 hours.
An attractive collective pension plan.
A very comprehensive collective health insurance scheme.
Please send your application (including CV and letter of motivation) before 24 June 2022 to HR Support at AIGHD hrsupport@aighd.org.
About AIGHD
The Amsterdam Institute for Global Health & Development (AIGHD) is a research and education institute with a mission to address challenges in global health and development by conducting collaborative interdisciplinary research, generating insights and solutions, and educating the next generation of global health leaders.
AIGHD conducts collaborative, interdisciplinary research in various fields, including infectious diseases, antimicrobial drug resistance, child health, non-communicable diseases and economics of human development. It aims to educate and inspire the next generation of global health leaders at undergraduate, post-graduate, and professional levels to shape a healthier and more prosperous future for all. AIGHD aspires to accelerate progress on global health objectives by sharing knowledge and insights with global agencies, governments, NGOs, and the scientific community.
No (recruitment) agencies please
25
1105BP Amsterdam
Netherlands