The best of both worlds: hybrid innovation
Finally! On October 14th, we will celebrate innovation in development cooperation. After two years of online gatherings, we are excited to meet in person at this year's Innovation Festival. That said, we have received significant positive feedback on the online editions of the festival, especially regarding the inclusion of people who would not have been able to attend an in-person event. That's why we have decided to combine a physical event with online elements to facilitate global participation, and indeed, to unbind the civic space and make way for unrestricted, inclusive civic power. 
Inclusive Civic Power as essential force for change
We believe collective human agency can overcome exclusion and inequality. To overcome the global challenges we face, inclusive civic power is essential. 
Civic power entails co-creative power, convening power and countervailing power as a means to foster collective action. Civic power enables us to build a more just world – a world in which everyone and every place can reach their full potential. Numerous determined changemakers are striving for inclusion, justice, diversity and equality daily. They create the necessary fuel for action and change. 
An empowered civic space is the beating heart of any open society. However, around the world people and places are prevented from fully participating in civic space, for various reasons. Together with members and partners, Partos works to nurture, harness and mobilise civic space. And at the same time, we defend civic space, as civic space is under severe pressure in many countries and even shrinking in most countries.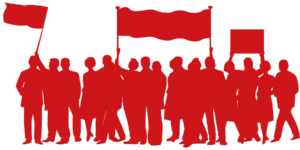 Amplifying civil society voices
The Partos Innovation Festival showcases great examples of innovative and promising actions, campaigns, tools, approaches and projects to promote inclusive civic power. Additionally, Partos organises co-creative sessions to explore strategies for system change and new ways of cooperation for inclusion, equity and equality. We aim to create a more inclusive civic space by seeking joint leadership with new and unheard inspiring changemakers and disruptive communities. Uniting a multitude of civil society voices, we hope to ignite the flame of activism needed to build a more just world – built by everyone, built for everyone. 
Your chance to join us in building the Innovation Festival programme
The Partos Innovation Festival programme is developed in co-creation with members and partners. During the past months, we have been exploring some current trends and themes, including: new ways of working together; data & digitalisation; Shifting Power; youth movements; activism; gender; Sustainable Development Goals; and inclusive communications. 
The Partos Innovation Festival provides many opportunities for co-creative participation. In fact, we invite members and partners to play an active role during the festival. Curious about ways to make new connections, position your organisation, set up inspiring interactive sessions and display your innovations? Drop an email at gigi@partos.nl and discover the possibilities together with Gigi Ong-Alok, our Innovation Facilitator. 
"I've attended several Partos Innovation Festivals and was always inspired by the range and depth of the topics addressed. The Partos team bring together great speakers with unique and thought-provoking insights on what the development sector needs to create a better and lasting impact. In addition, the event offers wonderful networking opportunities with fellow change-makers, which is really energizing and great for future collaborations. Definitely attending the next editions!"
– Laura Tufis, Founder & Impact-first Marketer, The Marketing Palette 
Stories & images that matter
Stories and images are an integral part of the history of every known society. Indeed, for over 30.000 years, societies have used storytelling as a tool for expression, reflection, engagement, teaching and envisioning. Because the art of storytelling fosters civic power and promotes an open civic space, artists, designers, photographers and filmmakers will tell diverse and inspiring stories during the Partos Innovation Festival. 
Showcase your innovation at the Power Pitch
Got an innovative product, service or approach to show at the festival? Present your ideas at the Power Pitch in the big hall, where a host will ensure invaluable connections and thought-provoking conversations with a diverse audience. Present your expertise, best practices and grand failures to learn from. Inspire fellow peers on how to discard common problem-solving methods, falsify old assumptions and think out of the box. Exchange with colleagues on development cooperation and learn from each other. 
Be part of the Partos Innovation Festival!
We welcome creative minds, unconventional points of view and engaging speakers. So, if you or your organisation has got a great session in mind, an important topic to shed light on or a relevant project to showcase, let us know. How? Get in touch with Gigi Ong-Alok, our Innovation Facilitator.