The campaign targets the International Agency for Research on Cancer (IARC), a branch of the WHO located in Lyon, France. IARC has for decades now been screening a wide array of exposures that might effect human health: from eating red meat, drinking hot beverages to even the occupational hazards of working as a hairdresser, but has also looked at the health effects of various industrial chemicals. The experts screen the scientific literature to see whether or not they might cause cancer.
"

IARC stated in 2015 that there is "sufficient evidence" to conclude that glyphosate causes cancer in experimental animals
Based on about a thousand studies, the group stated in 2015 that there is 'sufficient evidence' to conclude that glyphosate causes cancer in experimental animals, and 'strong evidence' that the weed killer causes DNA damage with exposed community residents living near farmlands where glyphosate is sprayed, an indication for an increased cancer risk. According to the IARC, population studies furthermore show that farmers who spray their crops with the agricultural toxin have an increased chance of developing non-Hodgkin lymphoma, a rare cancer.
Glypho....what?
Glyphosate is the world's most widely used pesticide, sold by the American agricultural giant Monsanto under the brand name Roundup. The substance disrupts the growth of plants, which makes it effective in controlling weeds. In Europe, glyphosate is used for the cultivation of crops such as wheat, corn, rapeseed and sugar beets. In 2013, the urine of inhabitants of 18 European cities was studied. In 44 percent of these urine samples researchers found glyphosate residues.
'Alarmist claims'
But according to the Campaign for Accuracy in Public Health Research, as the chemical industry has branded its initiative, the panel is a notorious source of questionable science: "In recent years, a growing number of misleading headlines have trumpeted alarmist claims that many everyday products, activities and occupations can cause cancer", the campaign's website reads. "These headlines are the byproduct of research from the France-based International Agency for Research on Cancer (IARC), whose work has caused widespread confusion about many everyday products."
Monsanto in court
The allegations made by the U.S. lobbying group arrive at an interesting moment. In the United States Monsanto, the worlds biggest manufacturer and seller of glyphosate under the brand name 'Roundup', is currently confronted with a series of lawsuits. The company is accused of having known about the carcinogenic potential of its product for decades, and IARC's conclusions play a crucial role in that legal battle.
In defence the lawyers from Monsanto are trying characterize the work of IARC as "flawed", as one of the court documents reveals
"Court records show that plaintiffs' attorneys are building their cases around the IARC classification", writes Carey Gillam from the American food watchdog U.S. Right to Know on the website of the Huffington Post. In response, Monsanto's lawyers are trying – in defense against the legal claims – to characterize IARC's work as 'flawed', as one of the court documents reveals. Plaintiffs have brought on cases in the states California, Florida, Missouri, Delaware and Hawaii. Most claims filed against Monsanto originate from farmers who have fallen ill, or in some cases their surviving relatives. One of the allegations is that the agricultural giant, big in seeds and pesticides, despite experimental animal studies indicating risks since the 1980s, continued to sell glyphosate to U.S. farmers advertising it to be as 'safe as table salt'.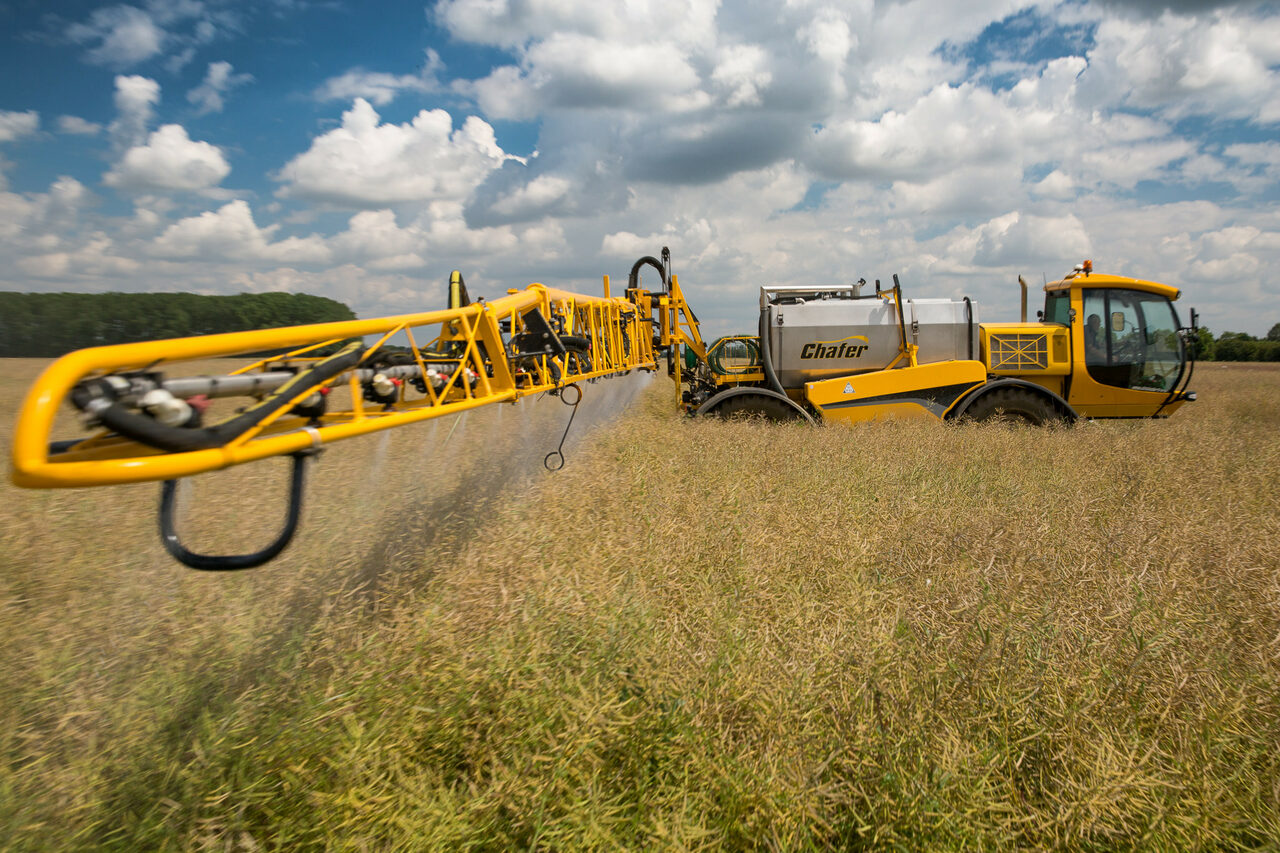 "

Family dog Duke also got lymphoma
"Monsanto knew that glyphosate could pose significant risks to human health" the attorneys of the surviving relatives of Jack McCall, a farmer from California, state, "including a risk of causing cancer". In 2015 McCall died, aged 69, from a type of lymphoma, a disease that also affected the 'family dog, Duke, who played in the areas sprayed with Roundup', according documents from the Central District Court of California.
The stakes are high for the agricultural company from St. Louis, Missouri. Doubts about safety of glyphosate could potentially hurt its business model deeply. Monsanto is the world's largest producer of glyphosate, a product with an estimated market value of 6.5 billion U.S. dollars. The company also leads worldwide in the sales of agicultural seeds, many of which have been genetically altered to make the plants resistant against unlimited use of the herbicide – a product line called 'Roundup Ready'. The seeds and weed killer are sold together as one package, a strategy that has earned Monsanto a dominant position in the U.S. market for soybeans and corn.
'Irrelevant to consumers'
But according to the American Chemistry Council the criticism directed at IARC is not solely about Monsanto and glyphosate: "Glyphosate is only one of many substances that have caused ACC and its members concern over the accuracy of public health studies", write a spokesperson in an email responding to questions from OneWorld.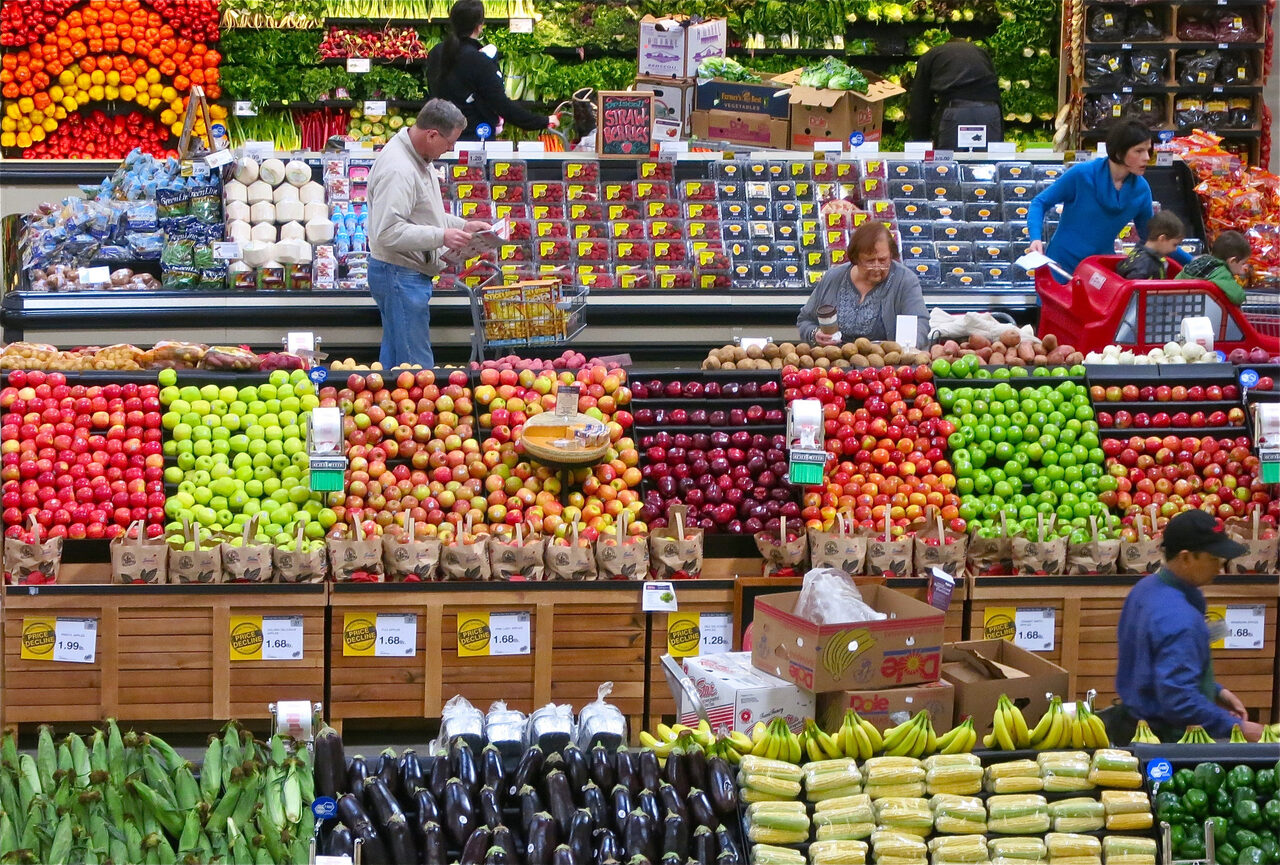 In addition to a 'flawed methodology' and 'bias', IARC is, according to the American Chemistry Council, failing to come up with conclusions that hold any relevance to consumers: "Its research is based on hazard [identification], and does not offer information about actual risks or the likelihood that lifestyle choices or exposure to substances will cause harm based on real-world circumstances".
"

IARC evaluates substances where there is already some suspicion they cause cancer
It is why the WHO panel, according to industry, has spinned out of control: "IARC Monographs have assessed 998 substances since 1971", the ACC campaign page reads, "and only one has been determined 'probably not' likely to cause cancer in humans".
But according to Kathryn Guyton, a senior scientist with IARC, there is a good explanation for these statistics: "IARC is charged to evaluate substances where there is already some suspicion that they may cause cancer", she tells in an interview with OneWorld. "Another thing to realize is that somewhere about half of the substances evaluated end up in a category labeled 'not classifiable', which means that we can't tell."
Safe or not?
Should consumers worry about glyphosate in their food? Guyton acknowledges that IARC does not answer that question. The necessary human studies aren't there, she says. But that doesn't mean that the conclusions drawn up by IARC aren't relevant to our daily lives, Guyton argues: "We don't extrapolate to real-life exposures other than the ones that have been directly studied. But when we look at workers who were exposed or people who have been exposed through spraying operations in their communities, those things did really happen; those are real life exposures".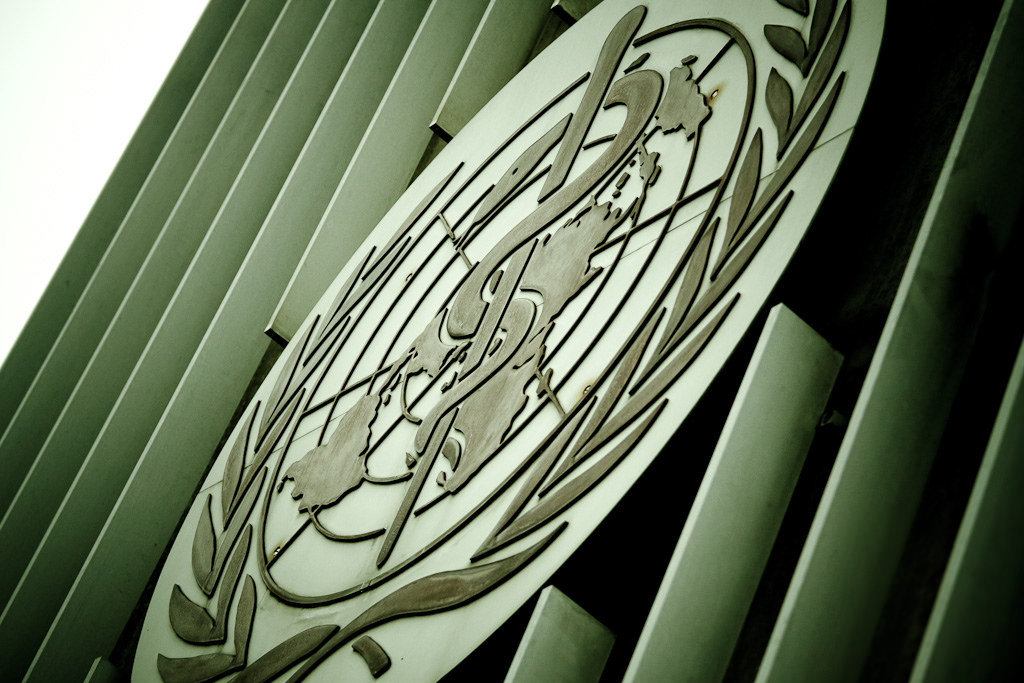 Independent science?
Guyton is convinced that glyphosate and Monsanto are centre stage, and the whole reasoning behind the media campaign launched by ACC. "Who would profit from discrediting IARC?", she asks. Guyton refers to the legal battles the company is fighting, but also the approval Monsanto is seeking in the European Union (EU). This year, the EU has to decide again about the future of the controversial weed killer, and about whether or not to renew its license.
As with any political decision, perception plays an important role. It is therefore helpful to industry that also another voice has joined the chorus in questioning IARC's credibility. On October the 22nd 2016, an article authored by the British professor Alan Boobis is published in Regulatory Toxicology and Pharmacology, a peer-reviewed journal with a special focus on chemicals regulation. "Cancer classification on hazard-identification such as IARC…are outmoded" it reads, "unintended consequences: health scares, costs, and diversion of public funds".
On its website, the American Chemistry Council makes reference to Alan Boobis' study to underscore its criticism that IARC's work is of 'questionable relevance'.
"

Alan Boobis is a familiar face to people familiar with the lobbying battles fought in Brussels
But who is Alan Boobis? For people familiar with the lobbying battles fought in EU capital Brussels, he is a familiar face. In May 2016, the professor of  Imperial College London visited European commissioner Vytenis Andriukaitis (Health and Food Safety) to urge him to forgo a ban on hundreds of hazardous chemicals known to Brussels insiders as 'endocrine disrupters'. This because a ban might hurt the 'competitiveness of the European economy', Boobis argued together with a couple fellow toxicologists, among them also two known consultants for Monsanto.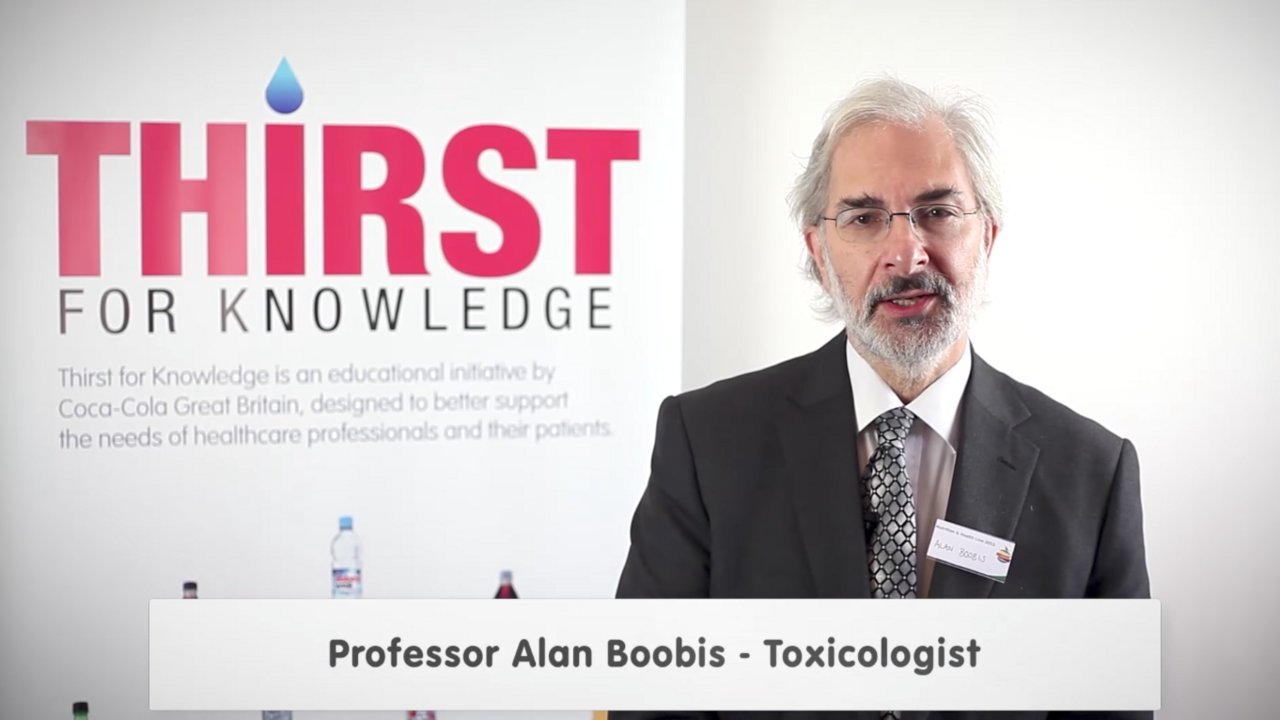 Alan Boobis is a man of influence. In May 2016, the British professor chaired an important meeting of the JMPR, a joint FAO/WHO panel that looks specifically at human exposure to pesticides. At that meeting in 2016, Alan Boobis and the other panel members concluded that at current levels of exposure glyphosate is 'unlikely to pose a carcinogenic risk' to human populations. Viewed with surprise by many, and suspicion by some, the conclusions were made public in the week an EU vote on glyphosate was scheduled.
Monsanto funding
But since then Boobis has publicly come under fire. Source of controversy is that besides an academic career, Alan Boobis is also the vice-president of ILSI Europe, a research institute financed by multinational corporations. Known is that ILSI once worked in secret for the tobacco industry, aiming to derail anti-smoking efforts from the World Health Organization. ILSI does not offer transparency about its cash flows, but has received half a million dollar from Monsanto in 2012, the British newspaper The Guardian reported based on American Freedom of Information Act documents.
The article in Regulatory Toxicology and Pharmacology not only targets IARC's methodology, but also criticizes what it calls the 'outmoded' model used in the European Union to regulate carcinogenic chemicals. The EU's approach has some important similarities with that of IARC. According to EU law, pesticides that cause cancer are prohibited categorically, irrespective of the exact levels consumers are exposed to them in their daily lives. It is this fact that makes IARC's conclusions very relevant for regulators in the EU.
"

Using these chemicals will always lead to exposure, and thus create a risk for humans
"Instead of an approach based on risk, which is favored by the chemical industry since it is very difficult to establish these risks, we took a common sense approach based on the precautionary principle", says Axel Singhofen, advisor to the Greens in the European Parliament and closely involved in drafting the legislation in 2009. "Using these chemicals will always lead to exposure, and thus create a risk for humans."
Discarded studies
But in the EU glyphosate has until now not been banned, and is still widely used on farmlands. This is because the European Food Safety Authority (EFSA) has in November 2015, in contradiction to IARC, labeled it safe, saying it is 'unlikely' to be carcinogenic. EFSA looked at many of the same studies as IARC did, but also relied on experimental research carried out by industry. EFSA also discarded studies from the report, labeling them 'not reliable'. Among these the research supposedly demonstrating an increased incidences of non-Hodgkin lymphoma among farm workers, evidence that IARC deemed to be of crucial importance. These studies were scrapped from the final report on recommendation of an industry group directed by Monsanto: the Glyphosate Task Force (GTF), as OneWorld reported on earlier.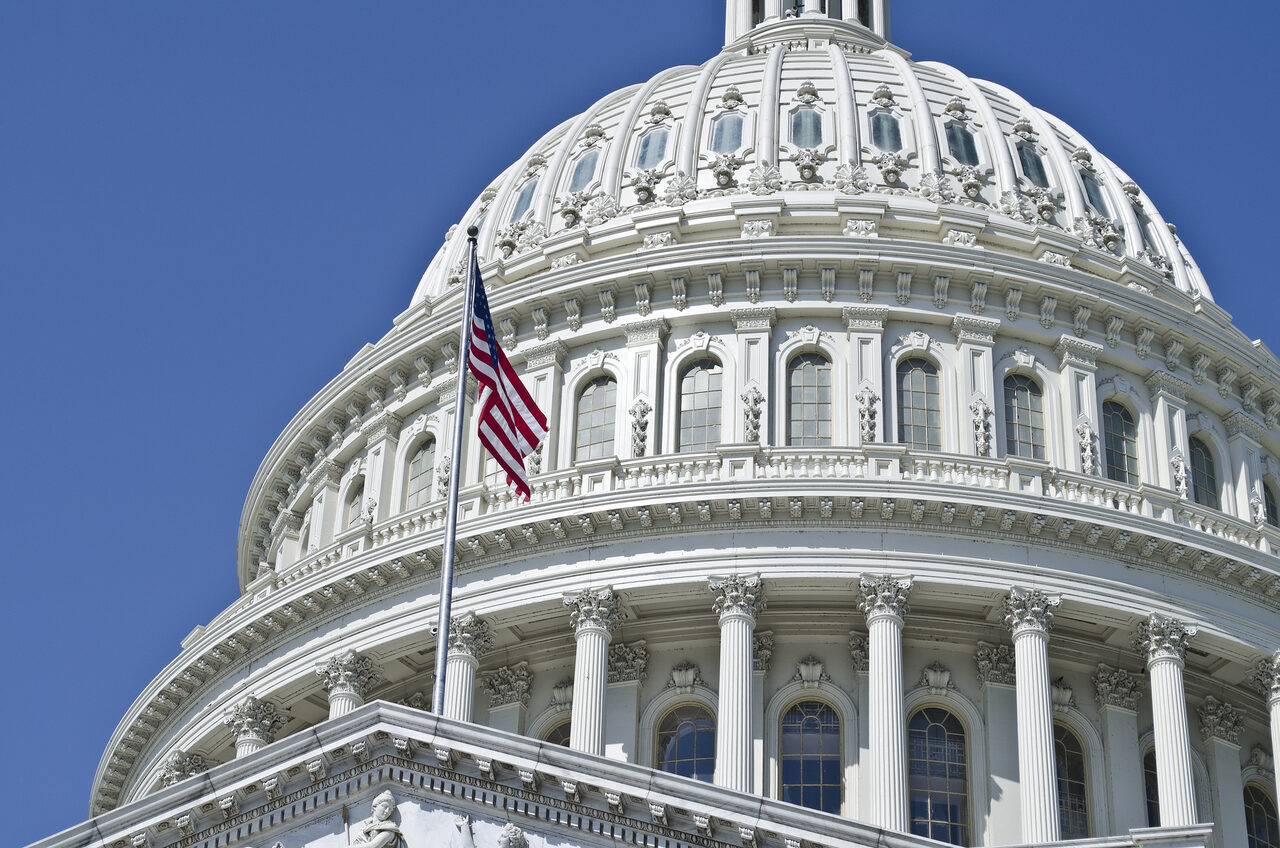 While in Brussels NGO's and industry are warming up for yet another round in the battle surrounding the controversial weed killer, with the European Chemicals Agency on March 15th paving the way for renewed authorization by backing the conclusions of EFSA, Members of the Committee on Oversight and Government Reform in the U.S. Congress have started an investigation into IARC's funding, to scrutinize whether or not it is still a useful spending of taxpayer funds. It is a step that was cheered on by ACC, the U.S. chemical industry interest group.
Tobacco industry
For Kathryn Guyton of IARC it all feels very déjà-vu-like: "All the things we are talking about now: trying to discredit the program, lobbying the U.S. Congress to get our funding cut off, trying to redirect our priorities; it's exactly the strategy that the tobacco industry employed against IARC in the 90s and early 2000s. The issue then was about second-hand smoke. It's like: where have I seen this movie before?"
In a written response, a Monsanto spokesperson does not reply to questions about whether or not the campaign initiated by the American Chemistry Council is linked to the court cases brought against the company in the United States. The spokesperson emphasizes that Monsanto fully supports what it calls the efforts by ACC 'to educate the public about the harmful and misleading practices of the French-based IARC group'. According to Monsanto, IARC's verdict on glyphosate is 'baseless' and 'runs counter to 40 years of well-established research and studies in more than 160 countries' which would presumably demonstrate its safety beyond any doubt.
Translated by Elizabeth Verwey.