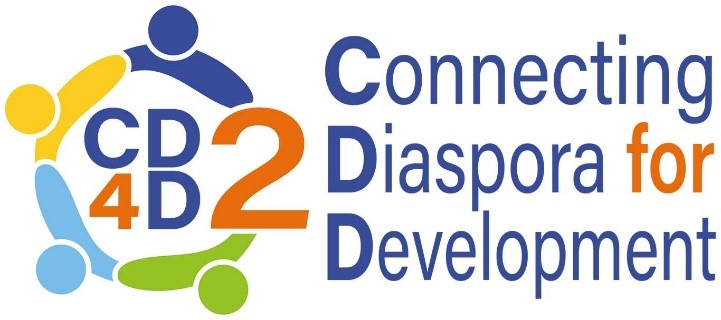 The overall objective of CD4D2 is to promote the active role of diaspora in selected sectors in four focus countries: Afghanistan, Iraq, Nigeria and Somalia.
In each country priority sectors and institutions have been identified, in close coordination with responsible ministries and the Netherlands embassies. Assignments are for a short periods of up to 3 months and the project offers an allowance to cover costs.
Background Information about Host Institution
The Ministry of Interior and Local Government is one of key Ministries of Somaliland and entrusted with playing an important role in improving the quality and standards of life of urban and rural communities in Somaliland. Responsibilities include;
Country security;
Good governance and decentralization reforms;
National security supervision of Local governments;
Conduct of elections;
Public Administration; and
Immigration matters.
The Ministry is authorized to deal with all issues that concern immigration, asylum seekers and refugees and to take corrective actions to deal with emergency issues that can threaten the lives of Somaliland people and their security, such as armed conflicts. The Somaliland Ministry of Interior and Local Government has a major role in achieving tangible outcomes in politics, security & administration development at regional, district and communal levels.
In addition, it is the government institution mandated to take the lead for coordinating and ensuring equitable and fair access to external aid aimed at improving the livelihood of the Somaliland people. It also has regulatory and oversight roles as well as giving guidance and technical advice to local and international partners/counterparts.
POSITION INFORMATION
Organizational units/Departments;
• Office of the DG
• Office of the Department of Regions/Districts
• Office of Security
Duration of assignment: 3 months
Objectives of Assignment
The overall objective of the assignment is to conduct an in-depth Conflict Analysis in order to identify structural, proximate, and immediate causes of tensions in selected Somaliland communities, identify the different stakeholders and the relation between them, and identify conflict dynamics, triggers and dividers, but also connectors and peace factors. The second objective will focus on assessing how well the existing programs respond to the dynamics and causes of conflict in responding to the specific drivers identified.
The results of the contribution of the advisor will be used to inform Peacebuilding programming, but also contribute to design conflict sensitive livelihood and basic services interventions.
Output/Deliverables
An overarching framework and strategy for Peacebuilding with well-defined desired end-states for each priority region in Somaliland.
Implementation plan supporting the roll-out of the Eastern-regions peacebuilding framework
Detailed one-year action plans setting-out existing and planned activities, roles and responsibilities of different actors
Drafting and rolling-out peacebuilding commissions policy and mandates
Development of one-year community development plan for priority areas
Responsibilities and Accountabilities
To provide advice to the MOI (Ministry of Interior) on issues related to peacebuilding and community development;
Support in conducting baseline conflict clan-assessment and reconciliation mapping, help setup Conflict-Early-Warning (CEWS) and Early-Response (ER) mechanisms to monitor localized conflicts in all regions.
Assist in the design of a results-based reconciliation and peacebuilding framework and identify gaps;
Provide input to policy development and strategic advice to the MOI on matters pertaining to the peacebuilding and community development;
Coordinate with the department of Regions and Districts of the MOI in the implementation of the activities according to the annual work-plan;
Develop and update a matrix mapping out peacebuilding activities undertaken by different partners of the MOI e.g. Guurti, Elders, and Religious leaders, and provide technical assistance to non-state actors, elders and other community leaders on conflict management, peacebuilding and community development.
Competencies
Behavioural

Excellent existing network of contacts and proven ability to build strong relationships with mayors and mukhtars, and other local actors, using inter-personal skills to network effectively;
Excellent analytical, negotiation and communication skills;
Excellent writing skills;
Good knowledge of the conflict context in Somaliland;
Excellent presentation skills;
Ability to work under pressure, meet deadlines and handle multiple tasks simultaneously;
Ability to adapt quickly to new working environments, to establish and maintain good working relations with individuals of diverse backgrounds and clans;
Strong interpersonal skills, team spirit, innovative and takes initiative.

Technical

Understands advanced aspects of the area of specialisation as well as the fundamental concepts of related disciplines
Serves as primary external consultant in the area of expertise and shares knowledge with staff
Keeps abreast of developments related to the program and the Ministry's line of work
Demonstrates comprehensive understanding and knowledge of the current guidelines and project management tools and utilises these during the assignment
Demonstrates in depth knowledge of communication practices and utilises this to raise the profile of the Ministry
Effectively networks with relevant partners ensuring that strategic partnerships and alliances are built in relation to the Ministry's key undertakings
Contributes to the implementation of and understands key advocacy strategies by identifying and prioritising audiences and communications means
Education and Experience
Education:

Academic Qualifications: University Degree in social science, sociology, political science or peace building, or any other related field. MA is a plus.

Years of Experience:

A minimum of 5 years of relevant experience in conducting conflict analysis exercises; Proven knowledge and experience in peace building and conflict prevention mechanisms at a local level;
Experience working in the current context of Somaliland
Language Requirements
English: Second Lang. (Excellent)
Somali: Mother tongue (Excellent)
Arabic (Excellent)
Others (Desired)
If you are interested in this assignment please apply here.