Save the date for Impact Startup Fest
On October 2nd (10.00 – 21.00), in the Fokker Terminal in The Hague, a brand new Impact Startup Fest will take place. The impact of unresolved global challenges is growing. Neither markets, nor NGOs, nor governments alone can solve the challenges we all are facing. So start cooperating and join Impact Startup Fest. The biggest impact event of Europe, with a mission to improve the world by connecting the right people.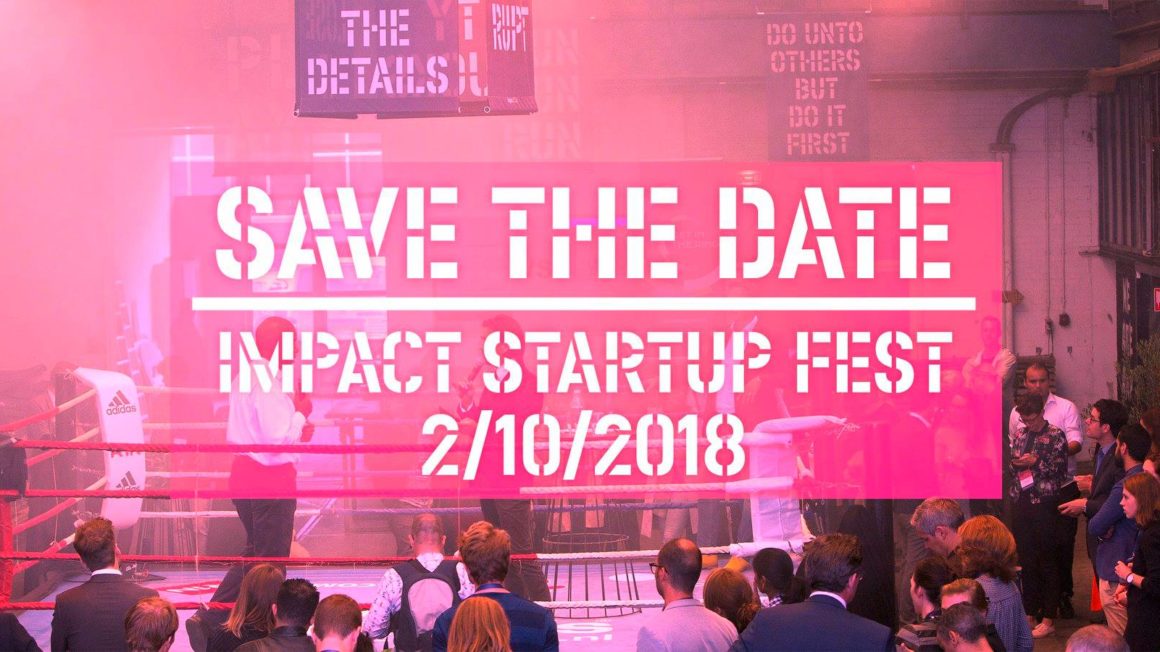 This year we take a complete new approach! In addition to the buzzing all-day program Impact Startup Fest is known for, this year's edition will also feature a number of small and personal in-depth sessions. Here, you can work on a specific topic with the participants and have their full attention. We're positive this will lead to better matchmaking and leads.
The Fokker Terminal in The Hague will be packed with all kinds of impact makers, connecting and starting new initiatives on important themes like climate action, humanitarian innovation, energy, sustainability and how to feed the world.
Our goal: you will leave with new, useful connections and at least 15 leads to follow up and empower your work in making impact. Together with new friends, new insights and new knowledge.
To register – as a Visitor, Roundabout host or to bring a Startup Case to the table,  visit our website  www.impactstartupfest.com. Impact Startup Fest is powered by ImpactCity.